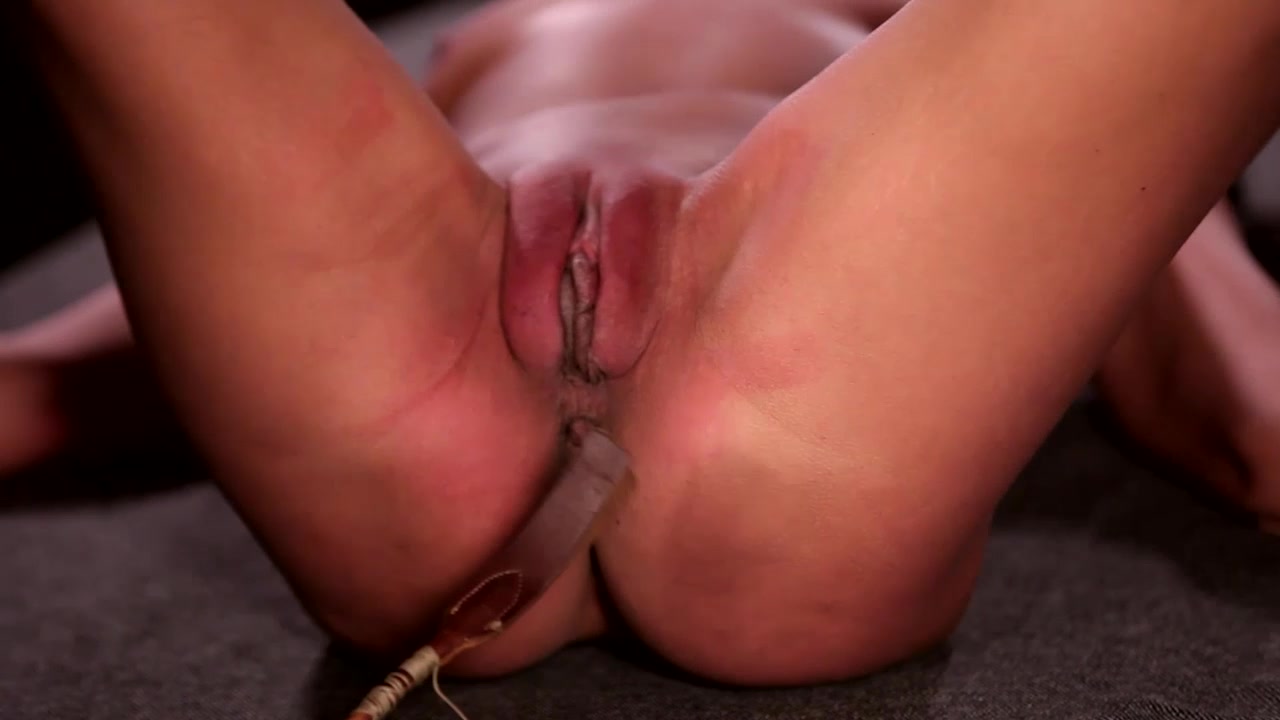 How do you thoroughly whip a pussy ? How to you cane feet till theyre literally unwalkable. How do you make the leather whip strike right on the clitoris causing agony so intense it is unbearable for even the hardest masochist ? How are feet tied up perfectly for bastinado and falaka foot whippings ?
All the answers are in the new release from Elite Pain called Punishment Methology 2. More info on Punishment Methology 2 at BDSM Files. A seriously suffering masochist is tied on a punishment table. Legs spread in the air opening the fanny for torture, making the feet stick out in place for the whip.
How To Whip A Pussy ?
Not all punishments are made equal. There are soft and sexy erotic domination sessions. There are kinky slave sex trips to the bedroom. There are hard punishments for disobedient slave girls. And then there is Punishment Methology instructions.
They include causing pain so unbearable the slave screams and cries endlessly. Strokes of the whip so far it bruises on impact. Sadism so intense the masochist breaks and whimpers. We are in real painslut territory!
You can see video footage and more pictures from the Punishment Methology Bastinado and Pussy Whipping film at BDSMFiles.com
More info on Punishment Methology 2 at BDSM Files.
The feet are tortured, whipped and caned. The pussy red and swollen. The body bruised. The female slave crying!
More Bondage
Tied to a punishment pole. Helpless. Waiting for the verdict. The audience votes. The sentence is declared. The babes in bondage are whipped according to the wishes of the audience. All four girls are whipped in bondage. Screaming. Crying. Begging. All along. That is the basic premise of the new…

Kinky amateur slave Beauvoirs prison bondage and judicial whipping of captured prisoner at ShadowSlaves.com. The fearful female prisoner is taken to the prison punishment room in the dark cellar. She is tied by leather straps to the cell bars. The bald prison guard roughs up his helpless prisoner. Pinches her…

Slaveslut Nimue: Extreme Bdsm Painslut. British pain slut Nimue defines herself as a real masochistic painslut. The torture itself turns her off and even more so when mixed with fear and humiliation. It may be callous for non-BDSM lifestylers to comprehend the attraction, but Nimue is the real deal when…

Extreme muff shock and sadomaso training of two english kinky slavegirls Chaos and Emma Louise. The tearful uk wormy Chaos has metal clamps and heavy weights fastened to her pussy. She lifts them repeatedly using only her pussylips whilst the crying are running down her enjoyable face. Both slaves have…

Painslave Gina in Pink Torments. British slavegirls intense metal pussy clamping and hotwaxing pain. Slave girl Gina has her legs spread exposing her tender pink as she is whipped with the riding crop. To see more of sadomasochistic sub Ginas pussy anguish: Visit Intense Pink Pain Painslave CC Jolie in…