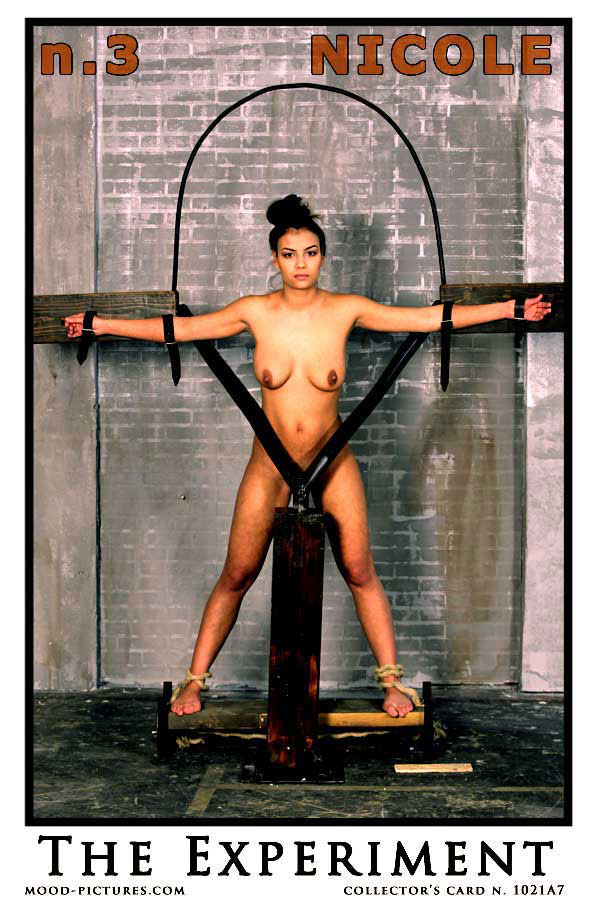 Tied to a punishment pole. Helpless. Waiting for the verdict. The audience votes. The sentence is declared. The babes in bondage are whipped according to the wishes of the audience. All four girls are whipped in bondage. Screaming. Crying. Begging. All along.
That is the basic premise of the new bondage, domination and spanking film from Elite Pain called Experiment. You can read the full review of Experiment from Elite Pain here
Bondage and Whipping
The four girls are all put in bondage. Before being whipped severely by a spooky hooded dominant lashing out full force strokes to the bound submissives backsides and bottoms in one of the most cruel whipping films we have seen
The audience decides the number of lashes for each girl and then watches as it unfolds. Some seem genuinely horrified with stroke connecting with bare flesh. Others look like they enjoy seeing the intense pain spread through the slave girls bodies.
Experiment from Elitepain is ranked one of the top whipping films by BDSMFiles.com
Whipped In Bondage
Serious whipping for four amateur slave girls is a pleasure to behold. The prison setting and bondage pole looks like genuine dungeon equipment which helps create the intense atmosphere. Beautiful!
More Bondage